Architectural Doors, Frames and Hardware
In 1983 they made another major move by opening an office in Orlando Florida, building a state of the art facility with complete metal shop and warehouse functions. 1986 saw their last expansion with the opening of an office in Baltimore Maryland.This operation moved into a new location in 1997. All offices offer complete UL licensed hollow metal shops and well stocked warehouses. One of the things which management is most proud, is the longevity of many of their employees. This is the first job for some of the people who have been employed for over thirty years, with many over 20 and 25 years. Some came into the business as warehouse and shop employees and ended up running branches, with others in managerial positions. The success of The A.G.Mauro Company is due in large part to the skill and dedication of these employees. As we draw near the end of the millennium the Mauro and Miles families can not only look back with pride with what they have accomplished, but also look forward with anticipation as the third Generation is in place and continues to build and expand into the 21st Century.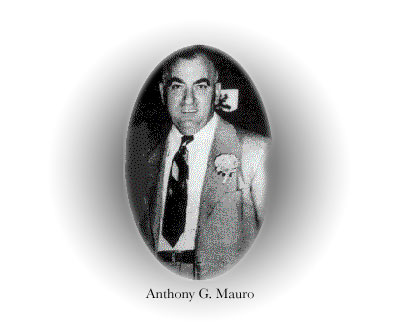 A History of Quality
The A.G.Mauro Company entered the Builders Hardware Industry in 1949. This turned out to be a fortuitous time to become further involved in the Construction Industry, in that the now famous "Pittsburgh Renaissance" was just getting under way. The 'Mauro Method' was established at the very beginning, whereby a commitment to total professionalism and always selling quality materials delivered in a timely manner was established. The Mauros enjoyed early success and the company grew. By the time Anthony Mauro passed away in 1961, he had seen his company grow and prosper. The company went on to furnish many major projects, including the U.S. Steel Tower, Three Rivers Stadium, along with Central Medical Pavilion, Presbyterian, Passavant, St Francis, West Penn, Sewickley, Brownsville, Franklin and many other hospitals. In 1970 they opened their first branch office in the Harrisburg area and soon thereafter at the urging of many of their customers they went into the hollow metal and wood door business. Since their hardware was already being furnished on these doors, they were now selling the 'bread ' to go with the 'butter'. They were one of the early Hardware Distributors nationally to recognize the value of the package sale where one supplier furnished the complete opening. This eliminated many problems of coordination and responsibility. Today most Hardware is sold through this method.